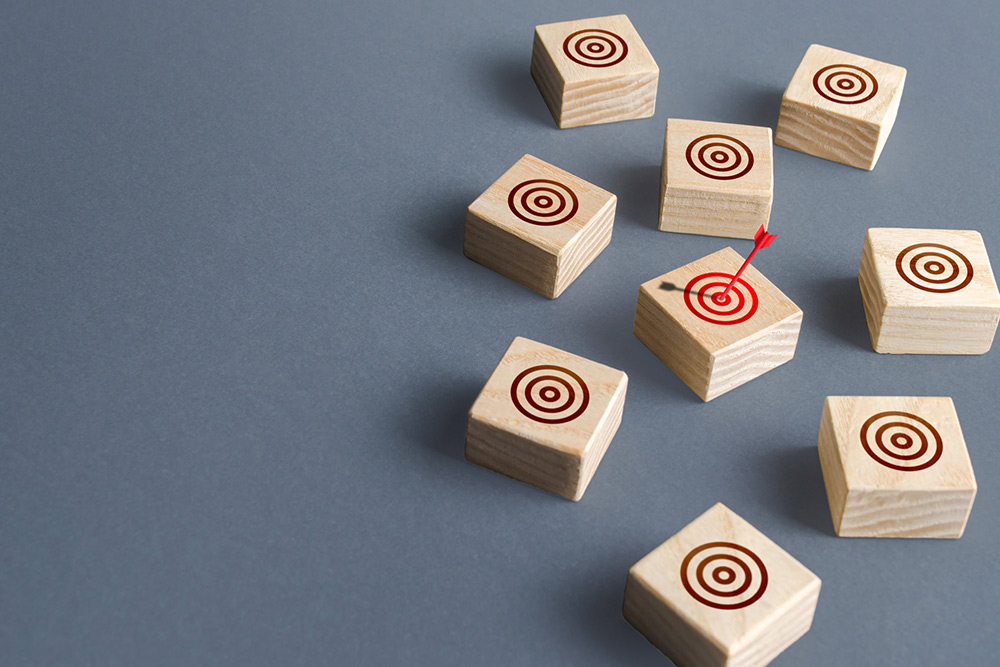 Bure Valley Group is an investment introducer platform which links successful investors with exciting, innovative UK startups seeking funding. This content is for information purposes only and should not be taken as financial or investment advice. 
There is the old saying: "Jack of all trades, master of none". Yet how, exactly, does it benefit a startup (and its investors) to specialise in a particular niche? Are there any drawbacks to doing one thing very well, and if so, how can these be mitigated? Below, our investment team at Bure Valley Group offers some insights. 
We hope you find this content useful. To find out more about our EIS and other investment opportunities, visit our portfolio page here. To enquire regarding our latest projects and funding (for investors and founders, respectively), you can reach us via:
+44 160 334 0827
Niche markets: an overview
A "niche" refers to a small place within a recess. It conjures the idea of something hidden away from larger view, which may be valuable and overlooked by other people. In the business world, a niche is a market inside a much larger one – containing its own unique customer needs, identity and solutions. For instance, within the hamburger market, you could find a company that focuses on planet-based burgers for vegans. 
One great benefit for startups (and their investors) in niche markets is that there is often very little competition. Other companies may be too busy focusing on the larger, general market to "go fishing" in the niche one(s). As such, this can present a "blue ocean" to niche startups – i.e. a customer landscape that is vast, deep and powerful in the sense of opportunity and profitable growth. The "red oceans" of current, established markets, conversely, are full of competition and become a zero-sum fight for market share of the limited demand.
The benefits of niche markets for investors
Angel investors are, therefore, typically drawn to early-stage businesses which are poised to grow in niche markets. There is the advantage of less required investment to get the idea off the ground (since fewer goods are required for a smaller marketplace). Higher margins may be on offer since customers in niche markets are often willing to pay a premium to get their specific needs met. This creates more goodwill and brand loyalty, increasing opportunities for business growth via customer recommendations. 
Drawbacks of niche markets
Investors need to take care with niche startups, however, as the small market they operate in could present a barrier to growth in the future. What is the business owners' plan if, one day, they dominate the market? At this point, perhaps you would seek to exit as an investor – yet founders should present a viable strategy to you about how this would happen (e.g. IPO or perhaps a private sale). 
There is also the risk that a niche market could be invaded by a larger company later on. In which case, the smaller business may struggle to compete. Here, a future entry from a large company may, in fact, be hoped for by the founders (with the intention to sell the business to it). However, this would need to happen at the right time. Too early, and the startup may not have time to establish itself as a profitable venture within the niche market.
Investors should also be confident that the niche market has longevity built into it. Veganism, for instance, is likely to be around for a while (the Vegan Society was started in 1951, and many factors – e.g. environmentalism – continue to drive its popularity). Therefore, niche startups that offer innovative vegan products may be viable for some time. However, other niches that rely on rapidly-changing technology (LaserDisc springs to mind) may not have much life in them.
Example niche markets in 2022
2022 continues to be an exciting year for niche investors. A great example is Lefty's, which sprung up to specifically serve products to the world's 10-12% left-handed people. Here, the customer segment is clearly sustainable. There is also a lot of in-built flexibility since different products can continue to be found for left-handed people. Moreover, 10% of the world's population still represents millions of people. That's a lot of growth potential! 
Another interesting niche market (that is likely here to stay) is remote workers. Following the COVID-19 lockdowns, more people are looking for flexible employment options. With many of these people working from coffee shops, Freelance at Work is an interesting new business with potential. This business creates bespoke decals for your laptop – allowing you to advertise who you are and what you do, whenever you sit down somewhere to work. This can allow for more opportunities to connect with other remote workers, and the chance to pick up new clients.
A final niche to consider is "conscious consumers". These individuals are often willing to pay a premium for products/services that are eco-friendly, vegan or cruelty-free. Such customers are not content to merely see a portion of proceeds go to a good cause. Rather, they want products to be sourced, produced and distributed in an ethical manner, too. A great example of this is Bee's Wrap, which came up with the great idea of replacing plastic wrap with beeswax.
Invitation
Interested in finding out more about the exciting startup projects we have on offer to investors here at Bure Valley Group? Get in touch today to start a conversation with our team and discuss some of the great investment memorandums we have available here:
+44 160 334 0827