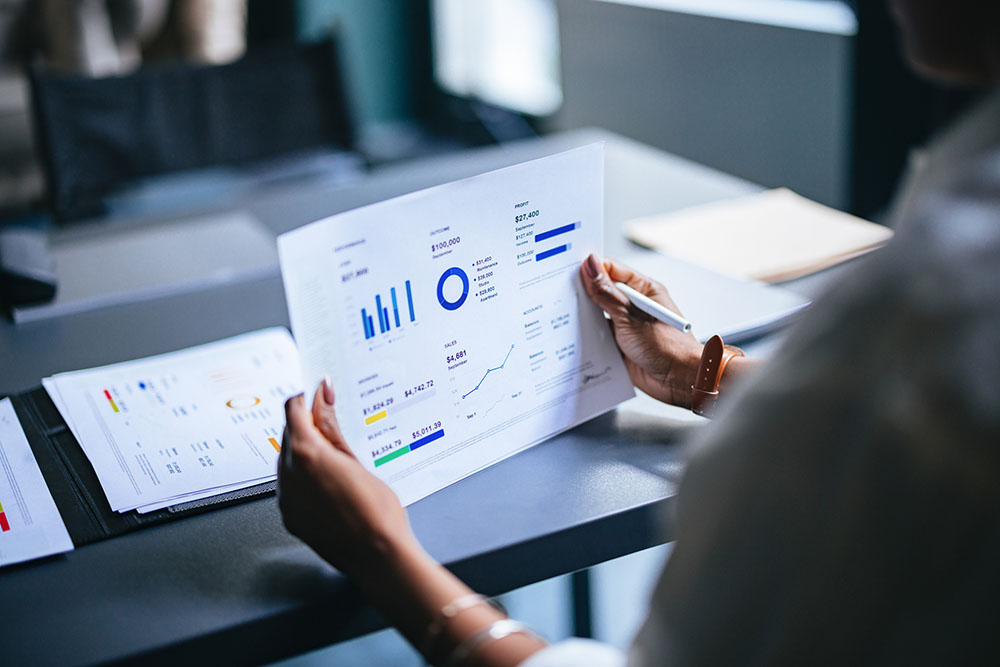 Bure Valley Group is an investment introducer platform which links successful investors with exciting, innovative UK startups seeking funding. This content is for information purposes only and should not be taken as financial or investment advice. 
What does the venture capital (VC) landscape look like in 2023? Below, our team at Bure Valley Group shares 10 VC stats which help to describe the outlook, investor behaviour and attitudes as we enter a new financial year. We hope you enjoy this content. To find out more about our investment opportunities, visit our portfolio page here. To enquire regarding our latest projects and funding, you can reach us via:
+44 160 334 0827
#1 Most VC investors plan increases in 2023
Despite wider uncertainties in the UK economy, most VC investors (56%) plan to increase their VC allocation in 2023. Indeed, 20% are planning a "significant" increase, with a third of survey respondents (from Digital Horizon) planning to focus their VC investment in the UK. This is second only to North America and demonstrates the UK's global VC competitiveness.
#2 Three UK sectors to dominate
In terms of total investment, three sectors are likely to dominate VC investment in 2023: fintech, health and energy. These accounted for over half of VC investment in 2022 and, so far in 2023, account for nearly £2bn total amount invested.
#3 VC to diversify by region
Greater London continues its longstanding domination as a UK hub of VC investment. Yet other regions are emerging across the country including East Midlands, Northern Ireland, Yorkshire and the Humber – all of which have doubled in investment growth since 2020.
#4 US investors still dominate funding sources
Since 2021, US investors have been the main source of funding and financing for UK venture capital opportunities. In total, a third of total UK startup capital can be attributed to this source. US investors often see the UK as an attractive market for diversifying their holdings.
#5 The UK continues to rank 3rd globally
In terms of VC investment raised, the UK holds the third position globally and raises more than twice its nearest European counterpart (France). A range of reasons can be offered for this including a culture of innovation, the English language, transport links, strong rule of law, generous UK government schemes to stimulate VC investment and availability of talent.
#6 Investors increasing tax relief claims
In 2020-21, VCT investors claimed Income Tax (IT) relief on £640 million of investment – up 10% on the previous period. The number of VCT investors claiming this relief also rose by 9% to 19,475. This may be due to increasing awareness of tax-efficient investment schemes such as EIS (the Enterprise Investment Scheme).
#7 Lower numbers of small businesses
In 2020 there were 5.9 million UK small businesses on record. In April 2023, this has shrunk to 5.5 million. This may be due to increasingly difficult economic conditions such as rising inflation and interest rates (making it more expensive to take out a business loan). Also, businesses that were started up during the Covid-19 pandemic may be winding down as employees go back to the office and have less time for side businesses.
#8 Small business is still the economy's backbone
SMEs in 2023 still account for over 99% of the UK's business population (employing 250 or fewer people). Most businesses – 95.5% – are "micro" in nature, employing 1-9 people. 61% of total UK employment is found in these sources and accounts for 52% of private sector turnover. Almost 20% of new UK businesses fail in their first year and only 33% of businesses survive over 10 years. With Covid-19 government support measures largely gone in 2023, businesses need even more capable hands at the helm to steer them to success.
#9 Rise in "clean tech" investment
Despite a fall in overall VC funding activity in early 2023, specific UK sectors are showing signs of great promise. In particular, investment in early-stage clean tech companies has risen. In 2017 it stood at £163 million yet by 2021 it had reached approximately £420 million. Other areas of the economy are also booming. Since 2017, artificial intelligence and biotech investments have also risen by 112% and 49% respectively. Clean tech still faces challenges such as regulation and access to funding, yet if this trend continues we should see even more success stories.
#10 Further VC growth forecasted ahead
Over the next five years, the private equity industry is expected to grow at a compound annual rate of 11.8%. The average industry profit margin is forecasted at 35.9%. This is despite a slowdown in the industry due to the end of the era of "cheap money" from low interest rates. Whilst banks will likely be more cautious when offering finance, this may present opportunities for early-stage investors who may be better at identifying future winners and offering them the boost they need to grow. Here at Bure Valey Group, we offer a range of pre-vetted opportunities for angel investors to consider alongside other experienced investors. Get in touch to find out more and explore our range of projects.
Invitation
Interested in finding out more about the exciting startup projects we have on offer to investors here at Bure Valley Group? Get in touch today to start a conversation with our team and discuss some of the great investment memorandums we have available here:
+44 160 334 0827